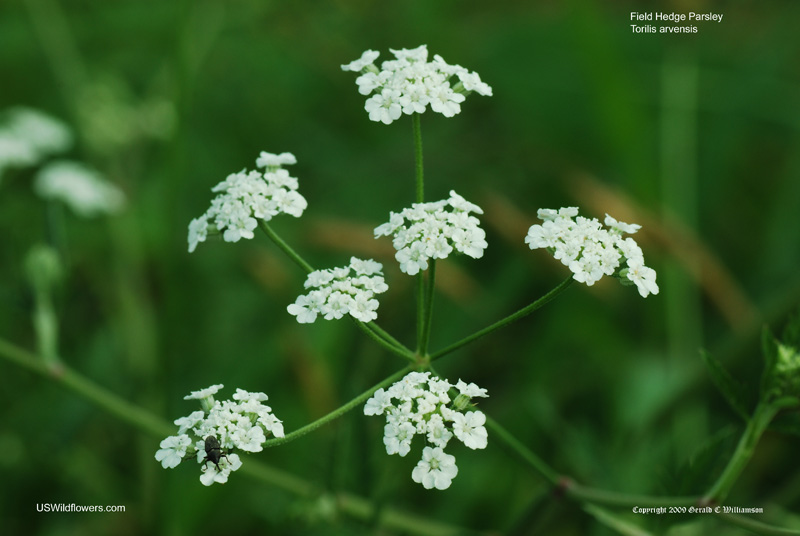 https://uswildflowers.com/detail.php?SName=Torilis%20arvensis aka Field Hedge Parsley
I found an itsy-bitsy bug crawling on my hand earlier, and I determined that he had come from my lovely bouquet of wildflowers. Well, out they go — onto the deck, where the critters can fly away to wherever they want, instead of around the inside my house. A friend saw my wildflower photos yesterday and asked what the white one was. I Googled wildflowers of California and found a really neat site with thumbnail photos.
Life is always interesting when you live in view of railroad tracks and a highway, and even more so if your son works for the railroad and has friends who own companies that lease out locomotives. P picked up a hoist for removing radiators from General Electric locomotives which had been purchased by said friend at an auction. He'll deliver it to the friend on his way back to work this coming week. Fascinating, to say the least! Our neighbors are never surprised at the things that arrive at our house. They know there'll be a great story to go with any new acquisition.
Be safe (Safety First! as these signs testify), be well, and please be happy. Be sure to tell those you love that you love them.